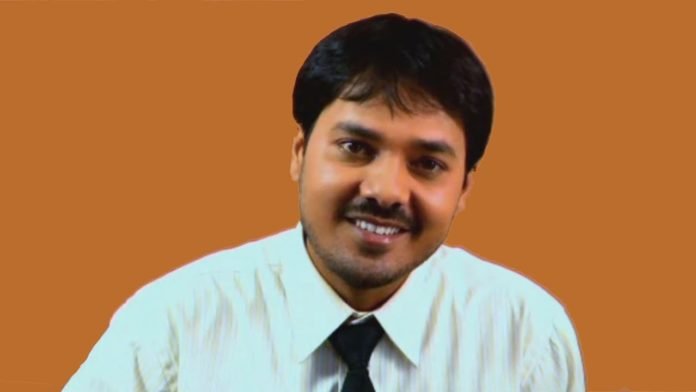 Anuj Sharma is an Indian playback singer from the small town of Rehan in Himachal Pradesh. He mainly works in Bollywood films and Himachali folk songs. Anuj Sharma started his career in late 1996 by recording a Himachali folk album. Sharma has recorded more than 40 albums of Himachali folk songs for various recording companies. He was one of the last three finalists of Indian Idol, the Indian version of Pop Idol. Sharma ji has also received awards from many institutions. He has given various critically acclaimed live performances in India and abroad.
Personal Life and Education:
Sharma grew up in Himachal Pradesh and completed his primary and secondary level education at Government Senior Secondary School Rehan in his small town. He completed his music education at Wazir Ram Singh Government College, Dehri. During his college time, he also won the best singer award in an inter-college competition at Himachal Pradesh University during his first year in college. And he became very famous in Himachal Pradesh with some Himachali folk albums during his bachelor's degree in music. After university, he also did a Diploma in Music Recordist from Media Mates in Delhi. His first folk night album 'Pai Gum De Naal' came out in 1996 with T-Series. Sharma released more than 20 albums within the next three to five years and started working with "All India Radio" Shimla. , Sharma sang his first song for the Himachali feature film Fulmu Ranju.
Indian idol
Anuj Sharma hails from Himachal and is an Indian singer who was the runner-up in the second season of Indian Idol. Sharma told in an interview that he was fond of singing since childhood. And Anuj Sharma has also proved to be a good singer. He won the hearts of all the judges in Indian Idol and also got a lot of praise. Sharma participated in Indian Idol 2 and made it to the last 28, singing "Tujhe Dil Mein Basa To Loon Par Pyaar Zaroori Hai" in the piano round to reach the last 12. Even though Sharma lost in this round, he was called back again. And after Indian Idol fame, he was known all over India.
Album:
Dream * Released by Universal Music
Jania (album version)
Say It (album version)
Zaheer Karon (album version)
Rabba Yaar Di (album version)
Yaar Bina (album version)
Jaaniya (Revisited) (Remix Version)
Khwab (Revisited) (Remix Version)
Tera Meetha Meetha Hasna and Sabke Saath Hain Bhole released by *R Music 2020
Playback:
Missing The Weekend "Something's Gonna Happen"
Aisi Deewangi (upcoming film)
Film Songs:
Missing on the Weekend (2016) – "Something's Gonna Happen"
New Album:
Tera Meetha Meetha Hasna and Sabke Saath Hain Bhole in January 2020.