Welcome to our blog In this blog we will tell you the history of Lahaul and Spiti Himachal Pradesh. Lahaul-Spiti district of the Indian state of Himachal Pradesh consists of the 2 separate districts of Lahaul and Spiti. His workplace is in Lahaul Keylong and which is the least populous district of India. Before the merger of the 2 districts, Kardang was the capital of Lahaul, and Dhankhar was the capital of Spiti. The district was created in 1960.
History of Lahaul and Spiti Himachal Pradesh
The area was previously inaccessible and remained isolated from outside influences and unaffected by fashionable life. It was only when the roads were designed by the Indian Army to patrol India's border with China that the world started to know about the area.
Lahaul and Spiti have a different historical background. In 1840, Maharaja Ranjit Singh took control of Lahaul along with Kullu and ruled it till 1846 when the region came under the British. From 1846 to 1940, Lahaul formed part of the Kullu sub-division of Kangra district and was administered through local Jagirdars/Thakurs. Accordingly, in 1941, Lahaul and Spiti were merged into a separate sub-tehsil and a naib-tehsildar was posted at Keylong, thereby depriving the Thakurs of their powers.
This system remained in vogue till June 1960, when the districts of Lahaul and Spiti came into existence. The East India Company annexed the Spiti portion in the year 1846 after the abolition of the CIS-Satluj states. Earlier it was a part of Ladakh, which was a subsidiary of Jammu and Kashmir. Due to its remoteness and poverty of natural resources, the British did not make any significant changes to the administrative structure of the region.
In 1941, Spiti along with Lahaul was constituted into a separate sub-tehsil of the Kullu sub-division, with its headquarters at Keylong. Later, after the formation of a single district of Lahaul and Spiti in 1960, Spiti was made a sub-division with its headquarters at Kaza.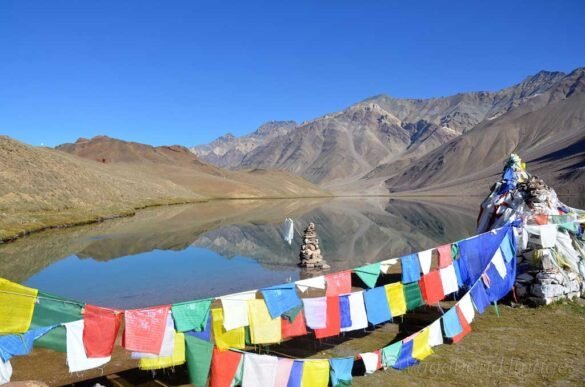 Lahaul Spiti Himachal Pradesh Best Tourist Places
We will give you more information about the best tourist places in Lahaul Spiti Himachal Pradesh in this blog. Kunzum La or Kunzum Pass is the gateway to Spiti Valley from Lahaul. This district is connected to Manali through Rohtang Pass. In the south, Spiti Tabo is the most visited place where the road enters Kinnaur.