In this blog, we will try to explain to you the history of Solan Himachal Pradesh not in brief but in shortcuts, which can help you in competitive exams. The history of Solan dates back to the time of Pandavas. According to local folklore, the Pandavas stayed here during their exile. In 1815, the British conquered the Baghat Kingdom from the Gurkhas. The Gorkha Fort, or Arki Fort, still stands on a mountain near the city of Solan and is one of Solan's historical tourist attractions. This city has been the capital of the princely state of Baghat.
History of Solan Himachal Pradesh
Initially, the state headquarters of Baghat State was located at Bhoch in Bhuchli Pargana. The largest Municipal Council of Himachal Pradesh is located 46 km south of the state capital Shimla. At an average altitude of 1,600 m. The place is named after the Hindu goddess Shoolini Devi. Baghal, Mangal, Mahlog, Kuthad, Beja, Kunihar, Baghat are part of the hill states of Solan Shimla. On April 15, 1948 AD, Solan, and Arki tehsils were created by merging these 7 hill states.
We tell you the history of Solan in brief, which you will be able to understand from the points given below. You can easily remember this.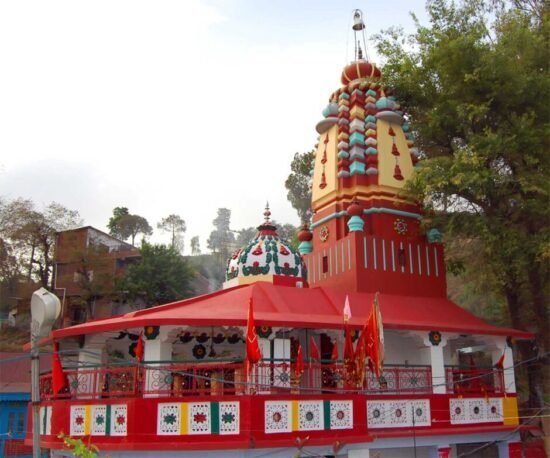 Establishment of a cantonment area at Solan by the British.
Due to the availability of excellent-quality mineral water, a brewery was established at Solan in 1855.
Shifting of the headquarters of Baghat State from Boch to Solan.
The Kalka-Shimla railway line was started in 1902.
Transport movement started on the Kalka-Solan-Shimla route.
The urban local body, i.e. Nagar Parishad Solan, came into existence in 1950.
Solan became an independent district on 1 September 1972 and Solan town became the district headquarters.
Every year in the month of June, a 3-day fair is organized at Thodo Maidan to celebrate the Goddess.
There is vast mushroom cultivation in the area which is called the "Mushroom City of India".